Profiled Research
See the video from SARE highlighting our California Ecosystem Management Database Project (click to continue)
Updates From the Field
(or follow us on Facebook: https://www.facebook.com/eviner.lab)
Research and Publication Updates
Peterson, C, VT Eviner, A Gaudin. 2018. Ways forward for resilience research in agroecosystems. Agricultural Systems 162: 19-27.
Eviner, VT and CM Malmstrom. 2018. California's native perennial grasses provide strong suppression of goatgrass and medusahead. Grasslands, 28: 3-6.
Lab Accomplishments
December 2019– Sarah Gaffney has received the Sally Casey Shooting Stars Graduate Research Scholarship from the Santa Clara Chapter of the California Native Plant Society!
January 2020 – Valerie Eviner has been named a Community Engaged Learning Faculty Fellow. Read about it here
Outreach to Management and Policy
January 2019 – Eviner will present at Ecofarm on managing for resilience under a changing climate.
Education Outreach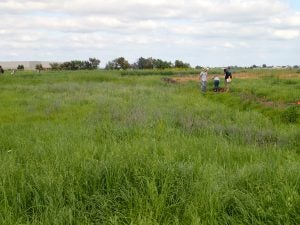 The spring 2017 Restoration Ecology class worked with Solano County Resource Conservation District on a restoration plan for Centennial Park in Vacaville.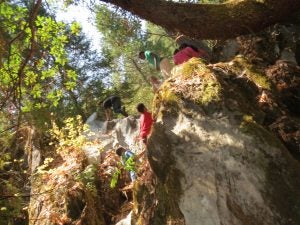 Eviner's work bringing at-risk kids into the outdoors was featured in a Sierra Club blog (click here).